Route 2

What is your dream Pokémon team?
Man... this is so hard. There is hardly any Pokémon I don't like and I take a lot of joy in coming up with different teams.
If you asked for something more specific, it would be a lot easier:
What's your dream [insert Pokémon type of your interest here] team?
Something like that.
I'll gladly answer any question like that. So
yeah
, go ahead and ask in a comment later... I will reply for sure!
For now I will just introduce the teams I used in my current games... to make up for not being able to answer the actual question in all its length and depth again.
I'll reveal my current teams or the team I won the respective Pokémon league with, from the following seven games:

Diamond

, Platinum,

Heart Gold

,

White

,

White II

,

Y

and

Omega Ruby

.

Diamond Edition, victory over Pokémon League: October 5th, 2007





Platinum Edition, no victory yet.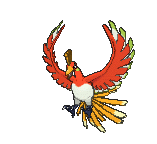 Heart Gold Edition, no victory yet.







White Edition, victory over Pokémon League: February 21st, 2014







White II Edition, no victory yet.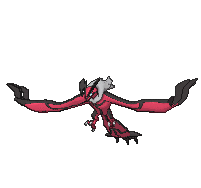 Y Edition, victory over Pokémon League: November 2nd, 2013






Omega Ruby Edition, no victory yet.





As you can see there are a lot of games I'm far from finished... but when I didn't have enough time for long - I just couldn't get myself back into it, though I really enjoy all of these games.
Actually I liked this challenge for having questions I could answer, talking a bit more about my impressions and experiences with these games that went along with my childhood, teenage years - till now. I look forward to the next questions, hoping I finally get my chance.
What do you pay attention to the most,
when you come up with your teams in Pokémon?
Tell me in a comment below.