It's been so long since I was able to do an update. I'm sorry and it is frustrating me, too but these months have been crazy!
One of my university classes ends sooner this semester, which ultimatively means I'll have 4 more hours a week after next week, when the last lecture is.
I'm actually kind of sad that it ends because it's been one of the classes in my university career so far that I feel really had a positive impact on me and even if I had knowledge and were aware of most of the things we've discussed and learned, deepened my understanding for the matter.
So if you have the chance to take a class or be part of a project about
Gender and Diversity
, I warmly recommend it
(I can't promise that your teacher & the whole program will be as great as the experience I made, though)
.
On the other hand, I look forward to it since I've been pretty much juggling with language classes, lectures and working hours of my internship all week since April and having one class less to worry about sounds like a dream.
University work piles up like crazy these weeks and I am actually two essays behind in Japanese class, that I still need to hand in asap...
Enough explanations and apologies, today I will finally give a small résumé of May and what this month was all about, in this
(slightly delayed)
May in a nutshell
.
I went to watch
Civil War
with my boyfriend on the 4th of May and bought Poeny for my parent's wedding anniversary
(14th of May)
. They are my favorite kind of flowers but it usually makes me sad to buy cut flowers because they'll just wilt and die anyway.
I took photos of my pets and the garden and did my homework with my little siblings, which is why my mom gave me a cute
Psyduck
Pokemon Card - my little brother
(7 yo)
gets one when he does his homework really well, so of course I was game for that
(I'm actually who got him hooked with Pokemon to begin with anyway)
!
I generally started to help with my little siblings' homework whenever I have time for it.
I feel like it makes it easier for us to stay close to each other and it helps my parents.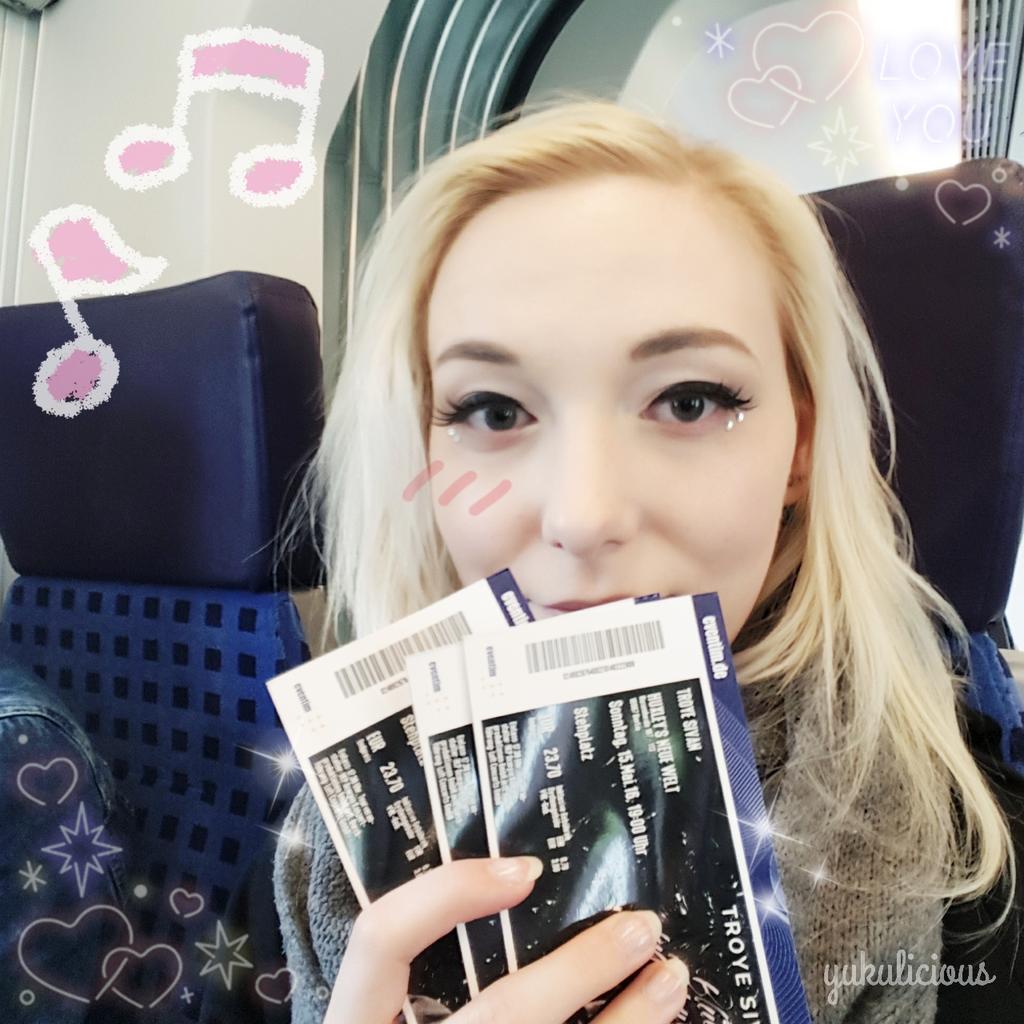 I went to see Troye Sivan and girugamesh in concert!
Troye Sivan
's concert was really great as well. It was super crowded because the concert was sold out but the fans around us were really nice and the whole atmosphere was relaxed and really peaceful.
I really liked the opening act, a young Finnish artist called Astrid S, who turned out to be just as sweet and genuine as Troye was himself.
You should definitely check out their music!
After being sad that I couldn't go to see
girugamesh
's last concert in Berlin before they'll break up in July, I was more than excited when one of my best friends bought tickets for us, so we could go there together. It was definitely one of the most intense concert experiences I've ever made.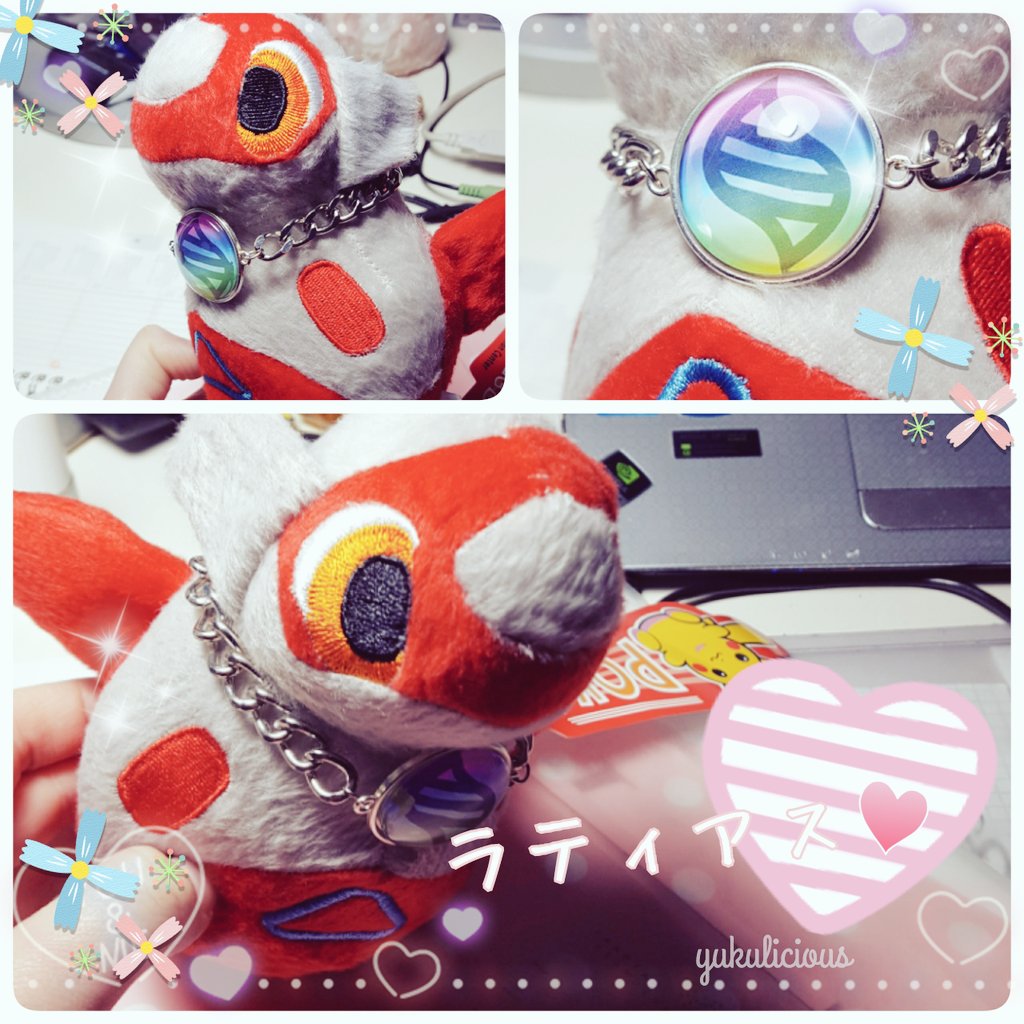 My friend Lil could finally give me her birthday present - a super adorable little Latias doll and a Mega Stone bracelet! I'm still so in love with the bracelet and get excited whenever I see it.
I tried to get one day of the weekend to rest and not do anything for university.
But I guess this is what caused my delay in handing in the essays for my language class...
It was still worth it as I was able to meet up with a couple of friends I haven't seen in a while and they even showed me one of the long lost bubble tea stores that still exist in Berlin.
There used to be a lot of them but they all disappeared again after a while...
We drank bubble tea and talked, walked around the museums in Berlin and enjoyed one of the first warm summer days in the city
(before it was time for the girugamesh concert)
.
One of the small 'gets' this month was the 9th volume of
Karnival
. It's one of my favorite mangas right now and when I went to a Japanese book store to do an interview of my internship's monthly. I just had to buy it...
I registered for the Kaifectionery fanfic fest since I want to work on my stories and new ideas again more often. I really love the prompt that I got and hope it will motivate me to work on my other ideas and WIP again, too...
The update for this month is quite messy/long and I'm not really content with it but I feared it would take another 3 weeks for me to put it out there if I didn't do it now.
I'll try to sincerly get into blogging again when I have finished the work for my Gender Class and caught up with all the university work.
I hope your month was a little less stressful but just as filled with fun events and you started well into the summer
(or winter, depending on where you live)
.
What was your personal highlight this May?
Tell me in a comment below.