Sorry for not posting yesterday but I spend the whole day with university stuff and I still have to learn Japanese vocabulary...
Anyway I want to write something here now and because I don't want to continue with my everyday stuff as usual - and in the light of current events - I'll write a 'proper' blog post now.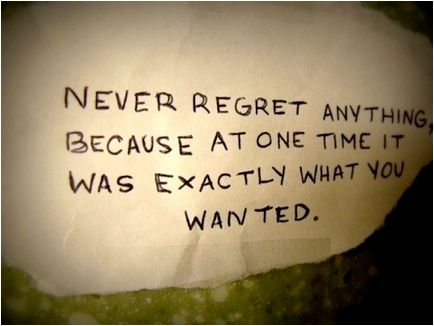 Yes. I started to work for a event-service provider in the beginning of October. I really, really liked the people there and everyone was so friendly and kind. It was a super nice atmosphere and quite personal - nevertheless I just went to work once.
It's just... I have a quite long way to get there and to certain events because I don't live directly in the city and I always have to go home in the late night on my own.
I'm afraid to ride the train all alone in the late night and felt guilty because I had to wake my parents to get me from the train station at 1am.
Plus I'm just about 160cm 'tall' and that is also one of the reasons why I didn't felt quite suitable as a kinda doorman either.
And the main reason was that I'm horrible afraid to fail. To fail with university, to be not good enough to get an exchange year in Japan because I always dreamed of this and am still dreaming.
I really, really want this!
I'm a damn perfectionist and always want to give my very best - give my very best in all parts of my life.
I wanted to give my best in my job, at university, at home, with my hobbies.
And I knew I would fail. And I hate this thought.
I always put extreme pressure on myself. No one else really does - but I do it so much - it's like I would get pressure from everyone in my life. In fact; it's just me.
So I quit my job because university is so much more important for me right now and I was really unhappy and sad that I actually didn't have any time left to do anything else than work or study.
I don't wanted this to happen so it was the most easy way to go like that.
And in fact I started crying desperately because I felt bad about myself quitting the job I just began because there are so many people who are able to study and work at once and I'm obviously not.
I felt absolutely worthless and started to explain - to myself !! - why I wanted to skip.
When I told my mom and my granny that I plan to quit because of my university and because I don't feel suitable for that job they were like:

"OK. We finally should do your BaföG stuff. So you get a bit extra money and don't have to work next to your studies."
It was - and usually is - just me.
It's just me being unsatisfied with me. It's just me thinking I'm really worthless shit at times.
The actual moral of the story:
Don't push yourself too far.
You make yourself unhappy and sad and it's enough that there might be people outsite to bring you down.
There's no use doing it by yourself!
Stay happy and optimistic and don't let anybody bring you down! Not even - or especially not - by yourself!
Life will always go on - somehow - and one of the most important treasures and values is your happiness.
Cherish yourself a bit more.
My mom said: We all have wishes we want to come true. And for some of them we have to be quite patient and go on and on. We have to work on them continuous. Because there are some things we just can't achieve as soon as we make up the desire or aim of them. It's just not always possible but we shouldn't give up on them so easily!
Don't forget the value of happiness. Don't push yourself.
Don't make yourself unhappy.
There is always a way to go.